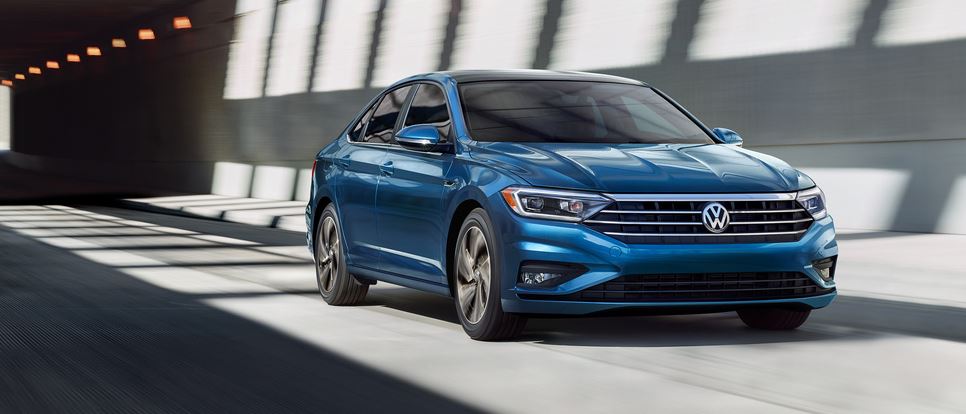 Pre-Owned Volkswagen Vehicles for Sale in Fairfax VA
There's nothing quite like a Volkswagen. Despite their small size, they are packed with character, capability, and features that will keep any Woodbridge, VA driver engaged. At Fairfax Volvo Cars, our inventory of used Volkswagen models is the most complete and highest quality in the region, which has drawn thousands of Springfield, VA drivers to our doors just to get a look at the offerings.
Top Used Volkswagen Vehicles Near Herndon
If you're ready to trade in your old sedan or SUV for the subtle grandeur of a Volkswagen, you can explore our inventory of top pre-owned Volkswagen cars today. Many drivers begin their search with the Volkswagen Jetta, a compact sedan with great gas mileage and smooth handling. It's the perfect option for new drivers thanks to its affordability and is built to last a long time.
If you find yourself in need of more interior space, the mid-size Jetta is the way to go. Its incredibly spacious trunk gives its owner a high level of utility, though the added size does not detract from cost-effective ownership. The other direction to go is to shift over to the SUV segment and explore the Volkswagen Tiguan. The Tiguan is a compact SUV with more cargo capacity than most of its competitors, and it handles very similarly to a sedan, making it an ideal entry point for new SUV drivers.
Benefits of Buying Pre-Owned Volkswagen around Washington DC
The elite German engineering that goes into every Volkswagen is on full display when it comes to used car buying. The big fear most people have when they buy pre-owned is the wear and tear that comes from the previous owner. Because Volkswagens are so durable, this instantly reduces the apprehension of buying one pre-owned as their predicted long-term reliability is traditionally higher than most other manufacturers.
Test Drive a Used Volkswagen Today
If you're ready to experience all that the Volkswagen brand can do for you, grab some directions and stop by Fairfax Volvo Cars to take a test drive today. You can also feel free to explore our inventory of new vehicles. We look forward to serving you.